This morning our Free Little Library was installed with the assistance of four of the School Council, Niah, Edward, Kevin and Maddie.
School Council together with feedback from their classmates have been working on this project this term.
The purpose to encourage more children to read outside of school
Below are some photos of how the Free Little Library was installed.
Digging the hole and making sure that the post is the correct length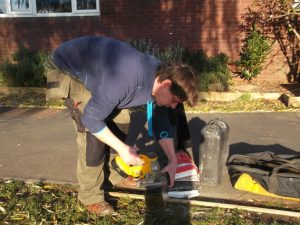 Putting in the waterproof seal around the door
Fixing the box to the stand
Can you guess the theme?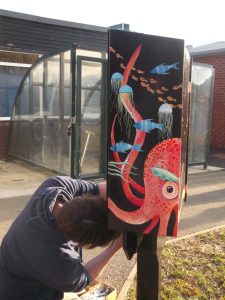 Putting on the roof
Now we just need to put on the door handle and catch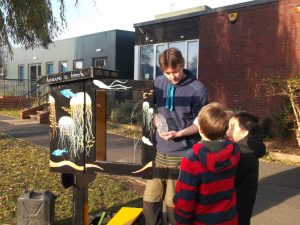 Filling up our new Free Little Library
It's Finished!
What is a Free Little Library?
The purpose of a Free Little Library is to encourage and promote reading by providing the local community with access to books.
How do I use the Free Little Library?
The Free Little Library is a book exchange where people can borrow a book, take one or leave suitable books (in good condition) for others to enjoy.
When using it please ensure that you are supervising your child/ren.
Please look after our Free Little Library, after use make sure that the door is closed and if it is a windy day please make sure the catch is in place.
If you have any questions regarding the Free Little Library please contact Miss Whiteley.