Today, Tony Peek visited school again. Back in September Tony spent the day working with Year 2 and this time it was Year 5.
Tony told tales, performed some of his poems and the children had the opportunity to 'play' with words and to create their own Haiku poems.
Tony reciting Poetry and sharing ideas for their poems
 Performing The Sloth Poem with Tony and working on their Haiku poems
In the afternoon a small group of children continued their creativity focusing on the theme of space and wrote some wonderful poems.
More Haiku poetry, rhyming poems and even a rap written by Ramtin
The finished poems complete with illustrations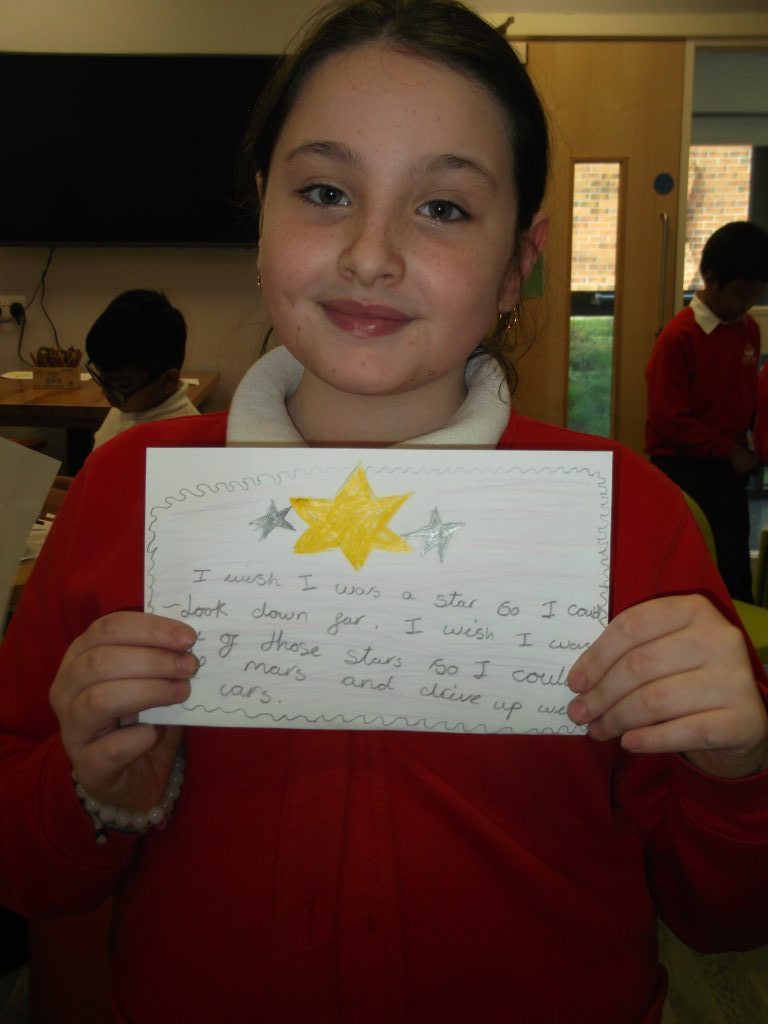 Book Signing Session