On Tuesday 21st May, Niah, Shams, Isaac, Sehansa and Shaza attended the Leeds Book Awards Ceremony at Pudsey Civic Hall.
Waiting for the awards ceremony to begin
The children had been participating in the awards from January and had read the six shortlisted books and had voted for their favourite one.
Author, Jason Beresford entertained the children with his funny antics before announcing the winner…….
Dragon Daughter by Liz Flanagan
Posing with the wining author
The children then met the authors and were filmed by Leeds TV News which they appeared on that evening.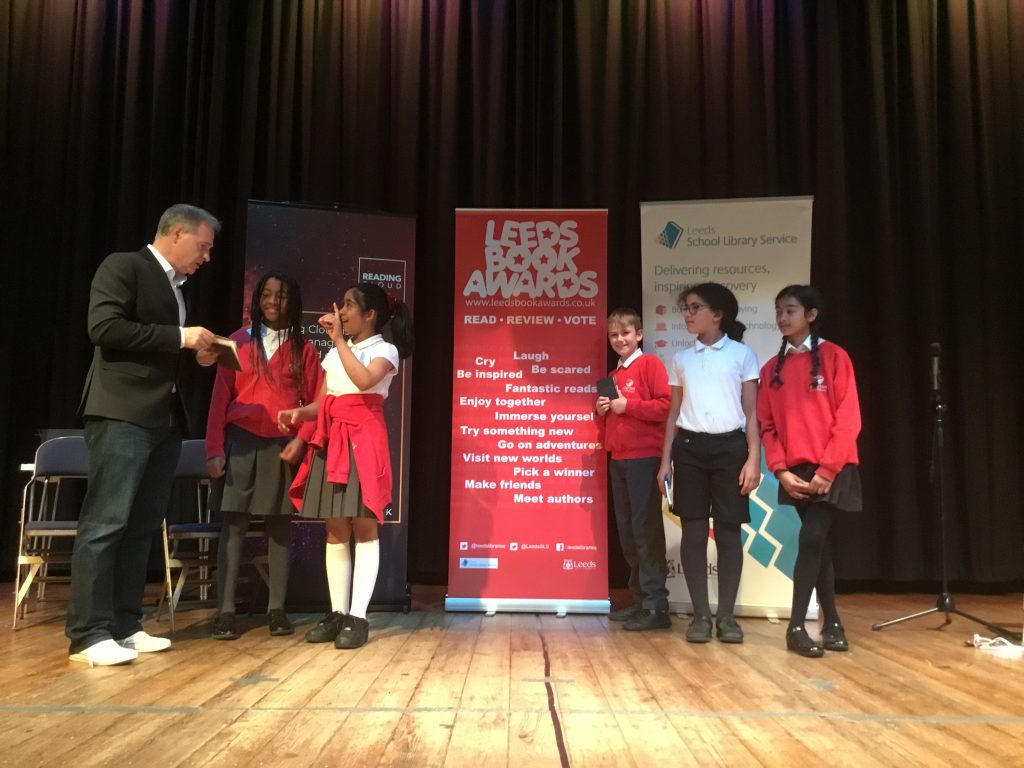 Being interviewed by Leeds TV News
After the ceremony the children visited Waterstones in Leeds before returning to school.
Traveling by train from Pudsey to Leeds Station
Browsing at Waterstones