Today author, Tom Palmer visited children in KS2.
Tom talked about his latest book Armistice Runner and ran two Football Reading Games much to the delight of the children who enjoyed the quiz and especially the penalty shoot out.
The winners of the penalty shoot out
A group of children from Year 5 and Year 6 then had the opportunity to participate in a writing workshop WWII based. The children came up with some amazing story ideas including a story about a German pilot who had crashed landed his plane and befriended an English pilot who had also crashed in occupied France and how they helped one another get back. home.
The Artefacts; A bible, A map of France and Germay printed on silk, playing cards with images of different planes (so that the pilots could learn which the enemy planes were) and a notebook which belonged to a prisoner in a prisoner camp of war and a pilot's helmet.
The children then thought about ideas for their story…
Some children even tried on the pilot's helmet to help them with their thinking.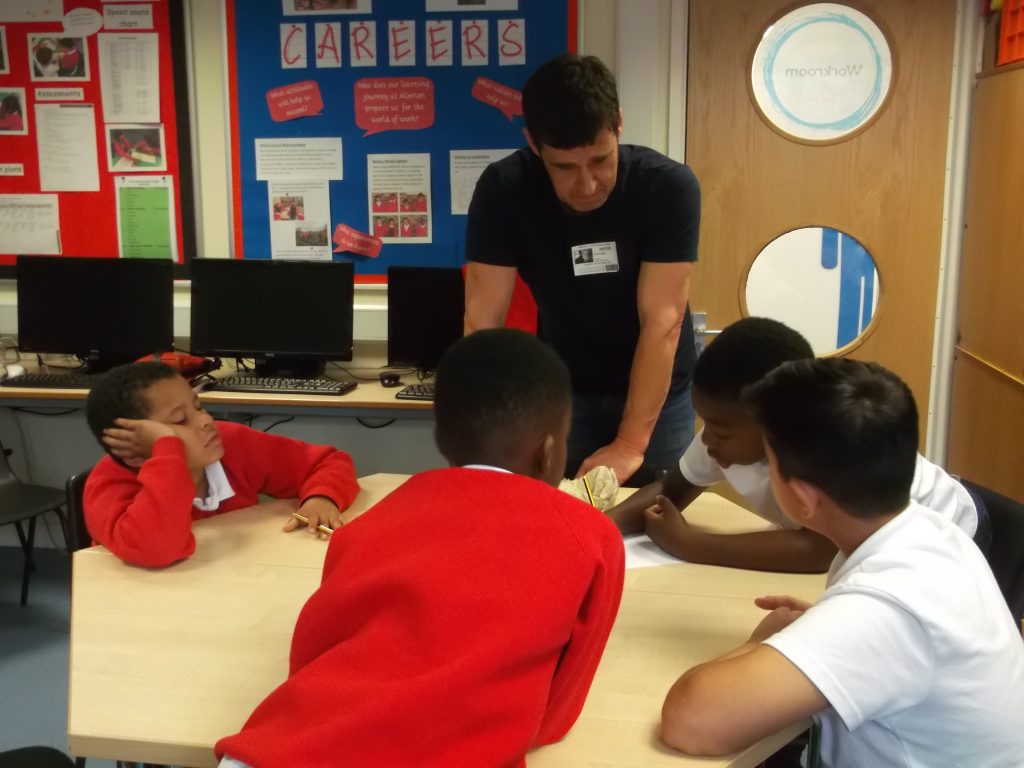 Working together to develop their story ideas
If you would like to buy one of Tom's books there is still time if you bring in the money either tomorrow or Thursday (books cost £6.00 each).
For more information about Tom Palmer and his books please click on the link below: