This week (on Monday and on Tuesday) Year 6 children had the opportunity to visit Moor Allerton Library.
First the children learnt a little about Leeds during World World II and then participated in three activities. Afterwards they browse and chose a book each.
Looking at books and a map of Leeds that was in the German's possession.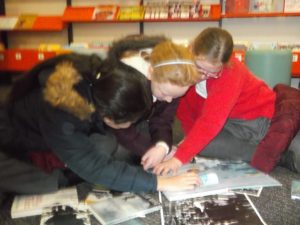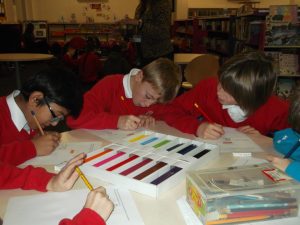 What would you take in your suitcase?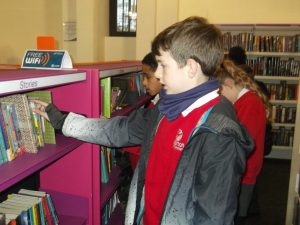 Browsing